These are a new item we've recently launched, and it may be one of the more complicated in terms of logistics of making it happen.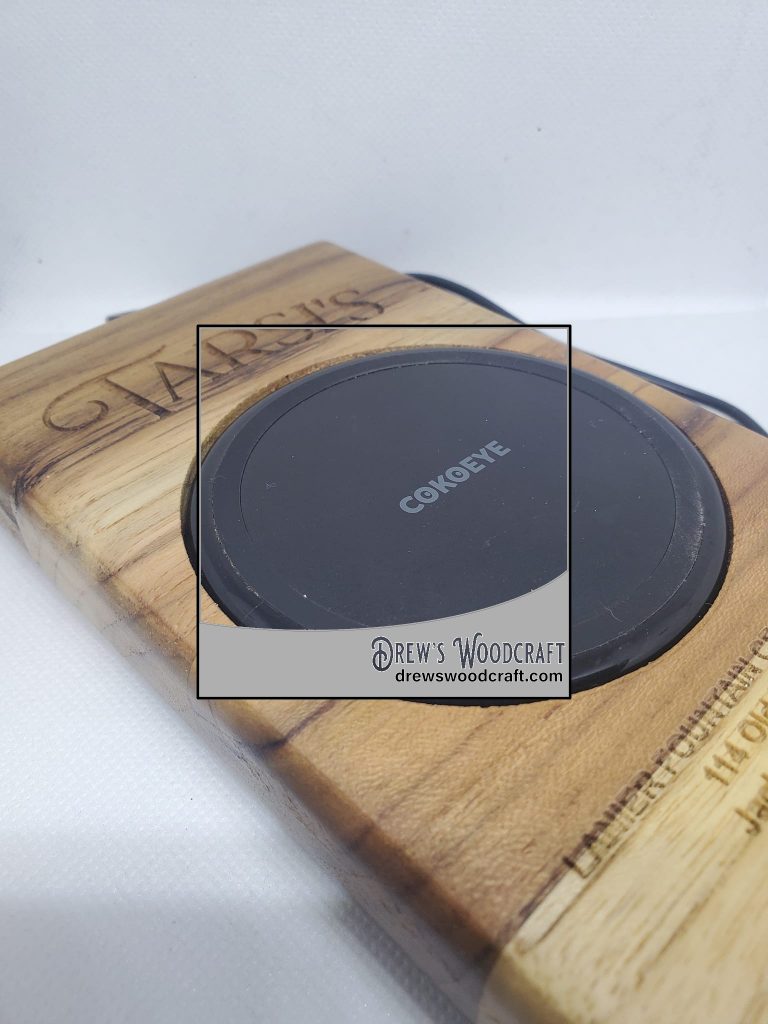 First off, the 'base' product is set in teak, is the proper size to make it's use easy (no more sliding your phone around looking for a connection- just lay it on there!), and though the surface of the charger is intent to simply show off the natural beauty of grain Teak is known for, there is more going on underneath.
The back of the charger pad is machined out to inset two pieces of acrylic. This adds some weight and heft to the device. The inner acrylic is white and can be laser engraved with whatever you'd like for a subtle promotion, or left plain. The outer acrylic is clear. Both are held to the charger base by four screws which also hold little rubber feet to the entire thing. This isn't accidental either- the size of the are allows for a business card to be inserted and displayed while remaining protected…. and this makes this item a perfect promotional item!
The teak ones are the base product. However, special and limited runs of other wood configurations will be available as the woods become available.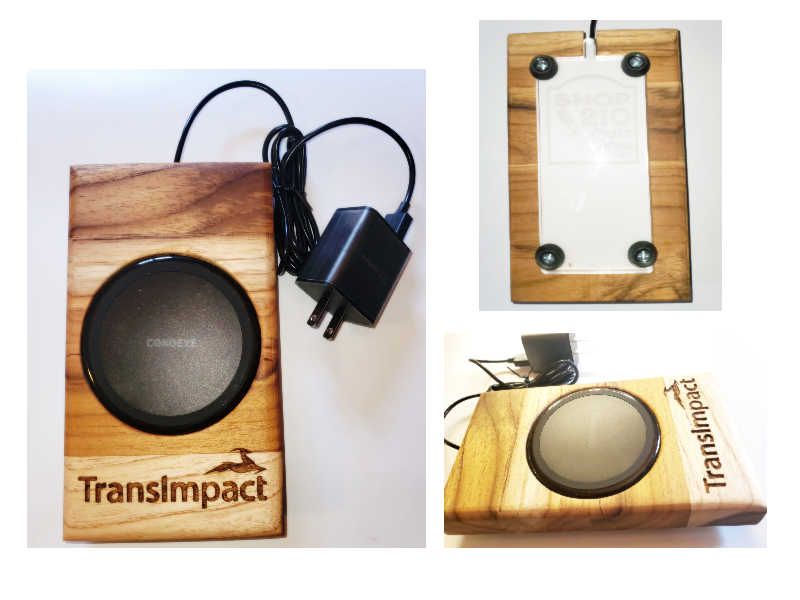 These items can also be laser engraved on the surface to make truly unique promotional items if you are to use your own logo, or great gifts if you are to have a name or design engraved. There is a small upcharge for this service of $15/per.
These are available in bulk and with bulk pricing- just reach out to me via email (drew@drewswoodcraft.com) with a name and phone number and I'll give you a call! They can be fully customized with no upcharge if orders are at least a dozen units.
Keep your eyes open for the limited wood types used and the number of those runs available!
Carved + Hand Painted Sign from Teak
This guy is 36″T x 16″W and roughly 1″ thick.  The wood is gorgeous natural, but this one is painted by hand to make a truly spectacular display item.   They've been used in homes with family names, they've been used in business lobby's, and they've been hung on named vacation homes.  They really are nice- and a lot of pride is taken in the finished product from yours truly.
Custom graphics and/or text can be implemented to make this a truly custom piece- If you're here reading this it's likely we've already discussed it and this is the transaction part!
Thank you!