… a touch different than cutting boards.
These are sizable boards. They're a touch over two feet long and a bit over a foot tall. What makes them 'presentation boards' is the way the cutting surface is to the side- outlined by the 'juice sluice', and with the carving/insignia opposite it. This allows a person to present their cuts (presumably Smoked Meats) while still showing off the graphic or insignia!
For those who are 'all' about presentation, this is PERFECT!!!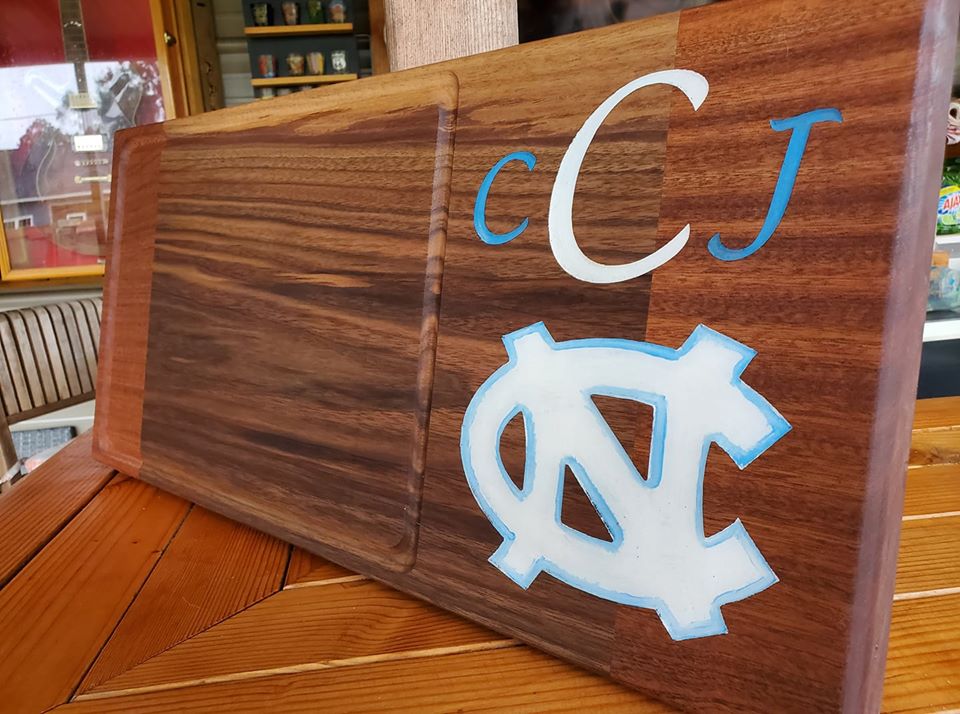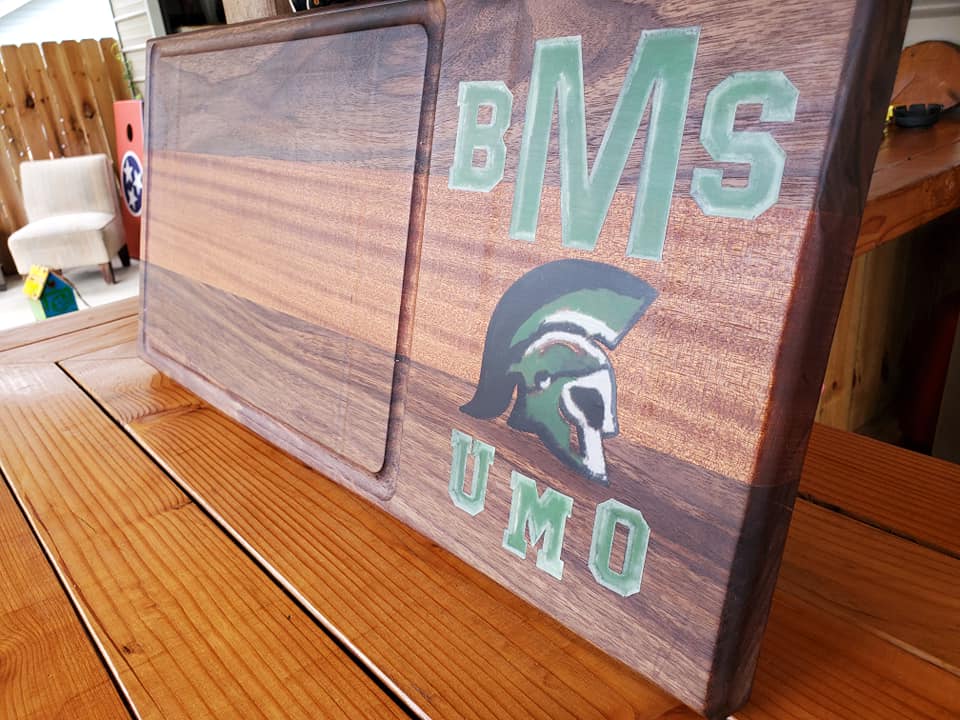 If you're interested in your own custom Presentation Cutting Board, drop a line!