I take the greatest pride in making these guys- it is a product to contain something special for the client, and something that will last not only the clients lifetime, but with care it will be an heirloom product.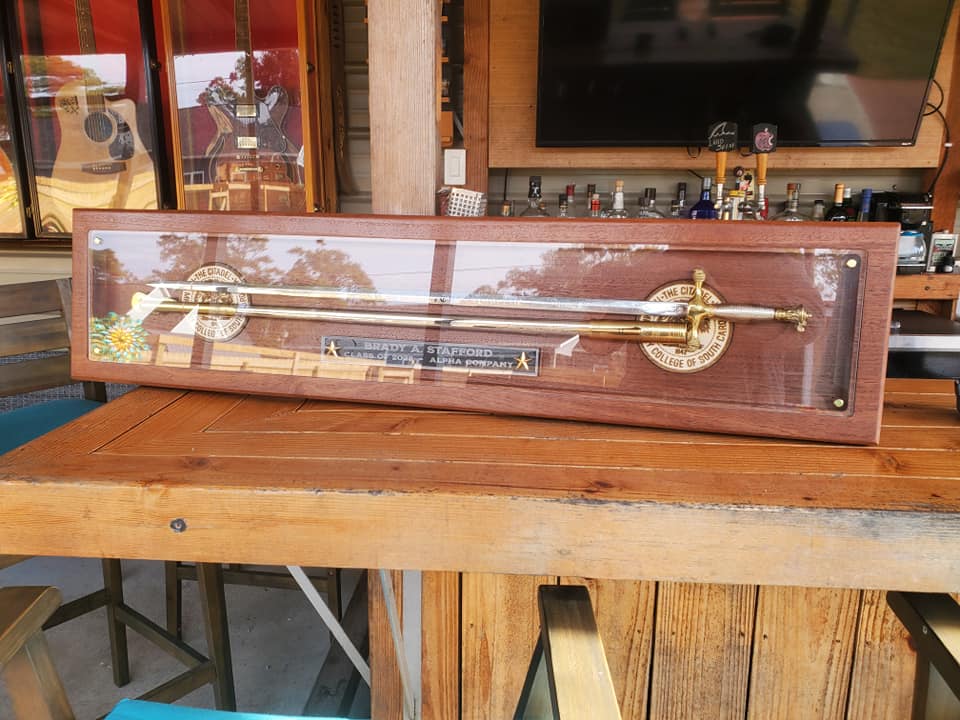 They're not just hinged and windowed boxes as you'll find available elsewhere. They're each carefully planned and executed to be the precise item the client wants- choosing the proper woods and material, finishing in a finish that appeals to the client, and without flaw.
Some of the pictures offered here are those prior clients were willing to share. Many of them are something they'd want to keep private, and that limits my ability to display what you should expect as a potential client.
I can tell you this- you'll get a superb product- often incorporating carvings and hand paint, dimensioned to fit perfectly, and functional to their purpose. Also, they can have locks- mechanical traditional locks, but also RFID locks if that is what you wish for.
Custom Shadow Boxes
I make custom shadow boxes for presentation of memorabilia, and with effort to offer something worthy of your items.