The image above is our workshop to give an idea of the scale and scope of our works. We run a medium sized a CNC Router as our centerpiece.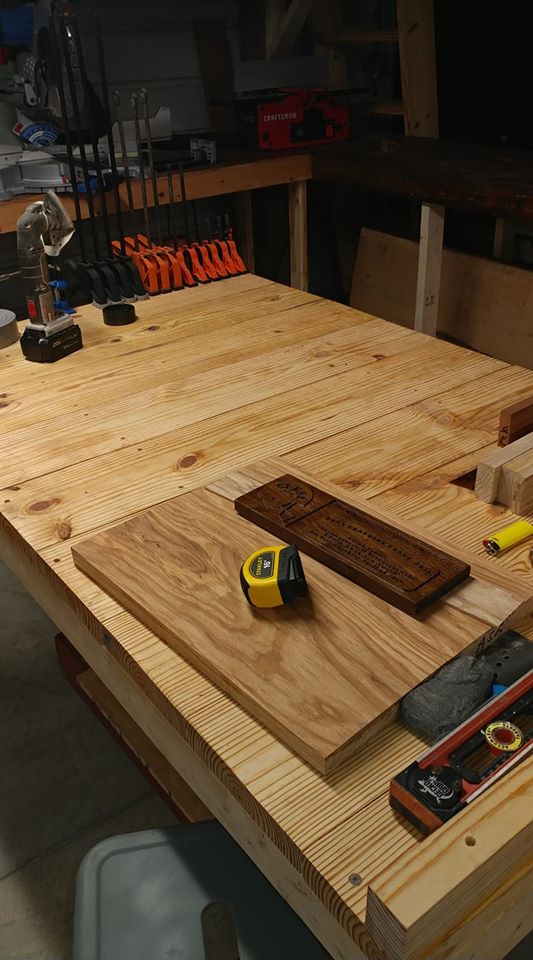 Drew's Woodcraft is simply a place to showcase some of the works we've accomplished and so long as the client doesn't mind.
We attempt to keep open minds and develop clever and seamless way to blend the old world with the new, however we've found things we're really good at and that seem to be in high demand. Whether you are seeking a memorial piece to add to a curio cabinet or mantle, a clock to rest as a piece of art in either your hallway or entry, atop your mantle or in your office, or a simply carved plaque to use as a nameplate or as an award we can help you decide the design, and then? We bring it to life.

Our Mantle Display Pieces have caught attention of many, and we've commissioned just about every person who has approached us with inquiries or requests. Thus far, the reward of seeing these items leave our shop and while knowing the heirloom quality will keep it with that family for generations is the most satisfying 'job' we've ever done.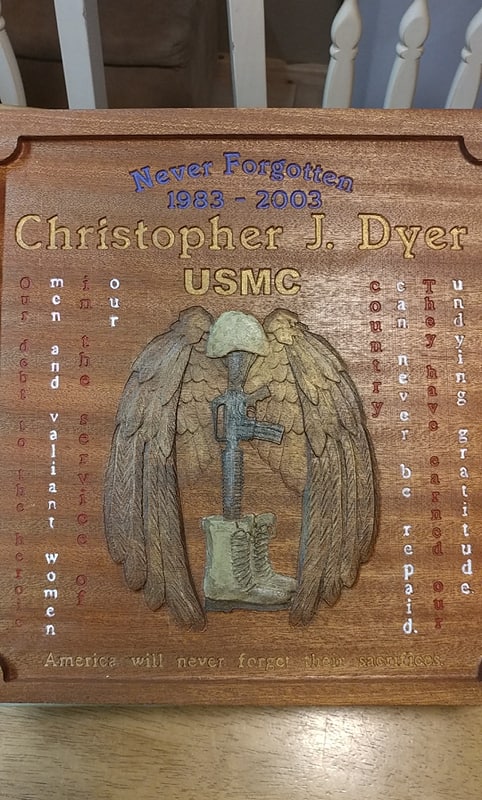 We offer clocks, as was mentioned earlier. These can range from whimsical to formal- from classic design to ultra modern sleek. We've even incorporated the Mantle Display Piece's into offering a clock option. If a clock is what you seek. We get it- it is a functional piece of art (or should be) and should also be created with your personal tastes, interests, or family in mind and with years of both function and form in store for you.

We honor discreet craftsmanship and don't share a lot of the items we've created, but some of our clients don't mind. Some of those you will find on the page, with images and perhaps even images from the various stages of creation. We've created items for people from semi-celebrities to graduation plaques for the proverbial kid next door, and, we've placed equal effort in both and all.

Being veterans, we have a special place in our hearts for this community. Some of the most spectacular work we've done are Mantle Display Pieces in memorial and commemoration of Veterans. We're veteran's too. I offer this for one purpose: We don't like to charge, especially for Memorial type items. However, we also do this for payment- which creates an uncomfortable conflict. We have decided and have practiced this concept to reconcile our conflict: We will do it, and we will do it for a 'donation'. We don't want to place anyone in these circumstances in financial bind nor carry the guilt and anguish that we're exploiting circumstances- so… We meet in the middle. We'll make it and accept your donation- what you believe 'fair' is certainly fair for us in this specific circumstance.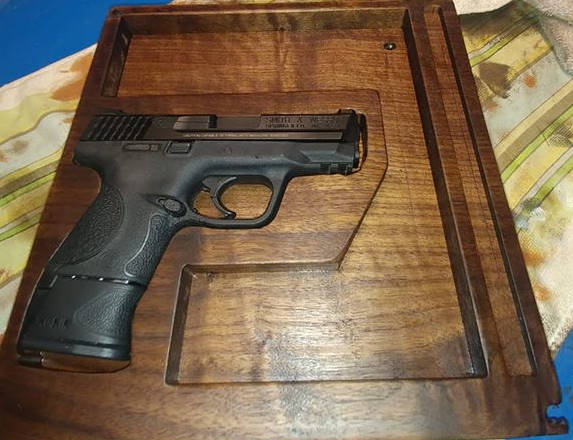 I'll poke back in here from time to time to update the page- realize, we don't carry an inventory. Every item we produce is strictly custom. And, what you'll see here is a fraction of the items we've made. These are items the owners didn't mind us sharing, or requested we share. These are simply present to give you an idea of what we're all about.
Please use the contact form below with a brief description of what you would like to secure services for. I'll contact you as soon as I see the notification! [wpforms id="392″ title="false" description="false"]