This piece is designed and presented to the family of a Fallen Marine. The image above was after completing hand paint and before cleaning it up. Another will be posted soon which shows it in it's finished state- with the carving 'flooded' with resin.
This is a standard 'mantle display piece' on 12″ x 12″ x 2.5″ ribbon cut Sepele. Realizing we were going to flood the display area we carved the letters inset into the wood. The 3D extends approximately a quarter inch from the base plane, and the entire carved area rests an eighth of an inch below the piece's 'frame' allowing the resin to lay almost flush with the frame.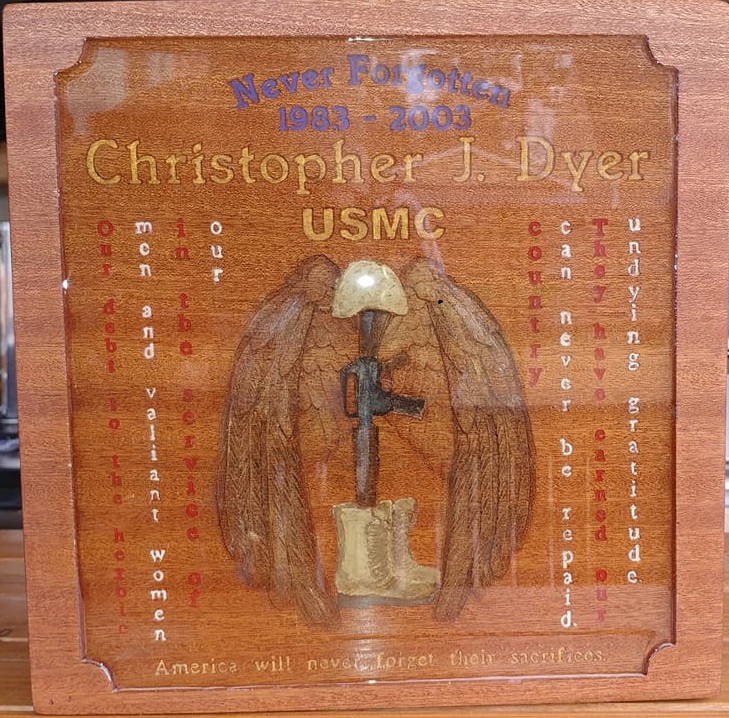 We take immense pride in these types of pieces- and because of that this one was gifted free of charge. A similar piece would generally be in the $550~$815 range depending on the market price of material at the time it was secured. That may seem expensive from the outside looking in, but in defense of this it should be understood this particular item took no less than 50 hours to create.